For over a century, the history of Bersano has been rooted in loyalty to its land and its traditions, season after season renewing a pact with nature to reap the best possible fruits
Bersano is much more than just a winery: it is the embodiment of a human and entrepreneurial story of passion, dedication and love of the land. Our wine expresses the positive values of Piedmont's peasant culture: foresight, patience and conviviality.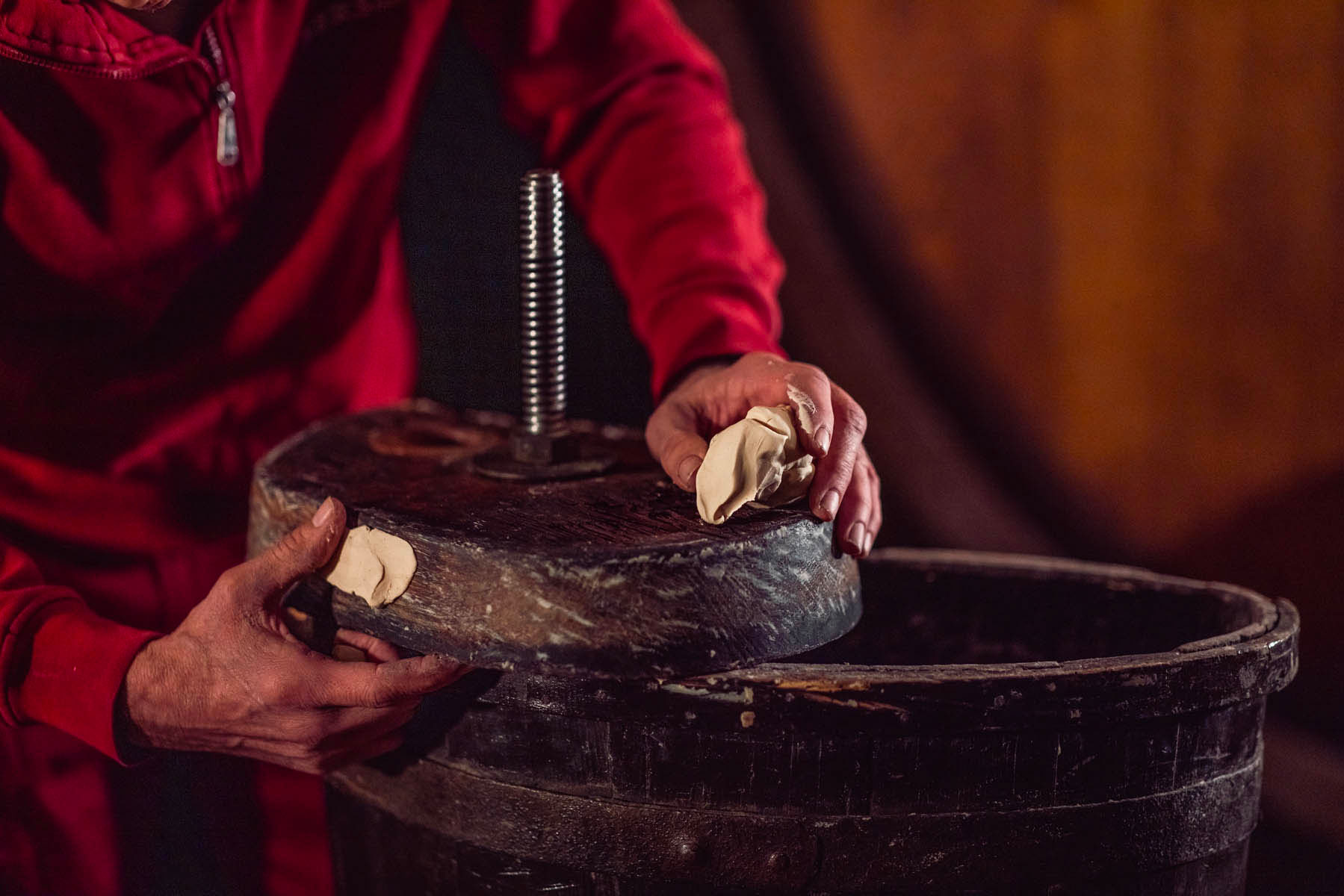 We use steel for fresh vintage wines and large wooden barrels for ageing. At Bersano, we respect tradition and grant our wine the time it takes to express its true essence; that is, the authentic voice of our vineyards.
Behind every great wine lies great passion and dedication. These images contain everything you need to create a unique product: expertise, unswerving commitment and love of tradition.
1907
ORIGINS
Giuseppe Bersano founds the winery that still bears his name, in Nizza Monferrato, the historic capital of Barbera d'Asti.
1912
LA CREMOSINA
Bersano buys Cascina Cremosina and the surrounding vineyards.
1935
ARTURO BERSANO
Arturo Bersano falls in love with the Cremosina vineyards and the Piedmont hills. A lawyer by profession and a winemaker by passion, he takes over his father's company and transforms it into one of the most important wineries in Piedmont.
1961
IL MUSEO DELLE CONTADINERIE
A tireless collector, Arturo Bersano creates one of the first museums dedicated to country life utensils. This is the start of the UNESCO Site known as the Museo delle Contadinerie.
1964
CONFRATERNITA DELLA BAGNA CAUDA
Establishment of Confraternita della Bagna Cauda, one of the first associations dedicated to promoting the food and wine of Piedmont. Members of the Confraternita include Giovanni Arpino, Giorgio Bocca, Umberto Eco, Nuto Revelli, Guido Ceronetti, Massimo Gramellini, and many more besides.
1968
BAROLO
Bersano buys Cascina Badarina, in Serralunga d'Alba, whose vineyards now give rise to our Barolo wine.
1970
WINE-RELATED PRINT COLLECTION
Bersano establishes the Raccolta delle Stampe Bersano, one of the most impressive and erudite collections of prints, drawings, engravings, books and paintings drawing inspiration from the world of wine and winemaking.
1985
MASSIMELLI FAMILY
Ugo Massimelli takes over the management and modernisation of the cellar. New vineyards are purchased in some of the most prestigious areas of the Langhe and Monferrato regions.
1995
LA GENERALA
Bersano acquires Cascina Generala, today one of its largest and most renowned crus, giving rise to the Nizza Docg Reserve, La Generala.
2000
THE BIRTH OF NIZZA
The Barbera d'Asti procedural guideline recognizes the 'Nizza' subzone. This is the beginning of a process of exploitation that sees Bersano take a front-line position and will lead, in 2014, to a new designation of origin: Nizza.
2004
CASCINA DEL RUCHÈ
Cascina San Pietro Realto in Castagnole Monferrato is purchased: fifty hectares with manor house and park, largely used for the production of two great native Piedmont wines, Ruchè from Castagnole Monferrato and Grignolino d'Asti.
2021
FEDERICA
Federica, daughter of Knight Commander Ugo, is the first woman at the helm of Bersano. Her job is to consolidate the brand and enhance the company's incredible agricultural heritage.
Lover of wine, balladist of the earth
A lawyer by training and a winemaker by passion, Arturo Bersano was profoundly in love with his land and dedicated his life to perfecting the quality of his cellars. His dream was simple: "to make the best wine in the world".
Arturo Bersano
He created a cultural movement around food and wine. This involved the best intellects of the time and promoted a renewed interest in the land, anticipating the cultural revolution that fifty years later would inextricably link the ownership of vineyards with the quality of wine
Arturo Bersano was a true wine lover with a passion for art, ancient prints and peasants utensils, which he collected and brought together in the Bersano Museums, currently the most authentic testimony to the great rural culture of Piedmont
Bersano Museums